This map shows suggested bicycle commute routes in Washington DC's main business district. Red lines identify off-road multi-use paths. Most of these paths are paved, with the exceptions noted. The blue lines are suggested on-road routes. Of course, bicycles are permitted on just about any downtown street. The highlighted routes are only suggested starting points. Dashed lines are best for more advanced cyclists who don't mind heavy traffic. (Printable Map).
Photos of various locations are available by simply rolling your mouse point over one of the purple "hot spots" You can also find more information about connecting trails by clicking on the red triangles along the edge of the map.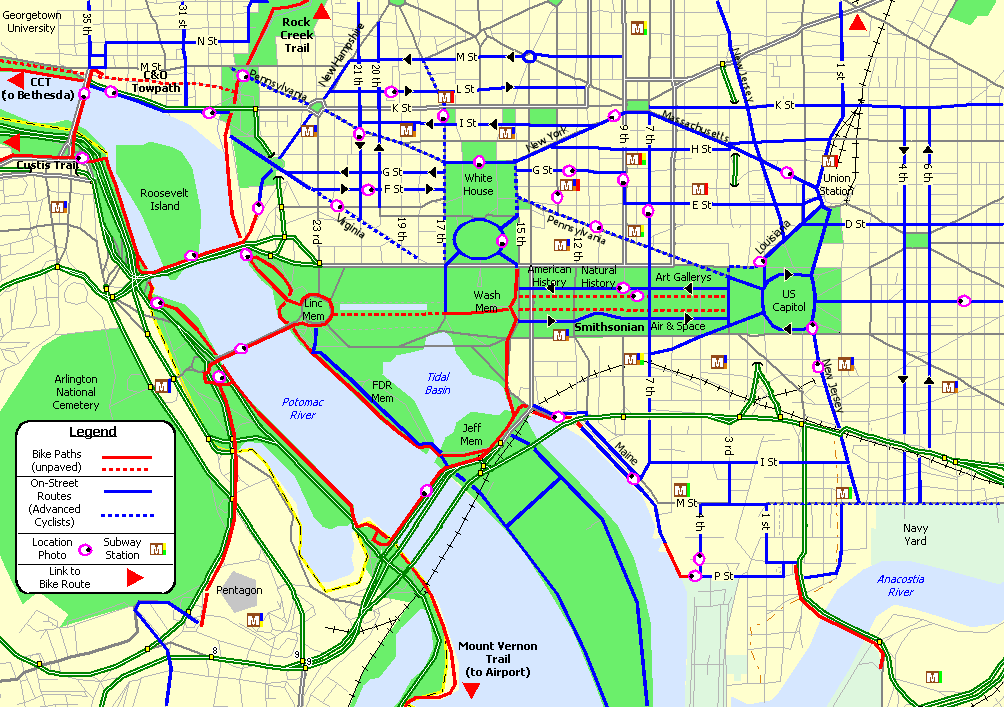 Map of Downtown DC Bicycle Commute Routes. Move pointer over map for photos of various locations.
If you would like some more help determining a commuter route, check out WABA's Bicycle Commuter Assistance Program. If you are currently a bike commuter and would like to suggest some route additions/modifications, please send me an E-mail.